GILBERTSON INVESTIGATIONS, LLC
Minnesota Private Investigation Services
AREA SERVED
Gilbertson Investigations, LLC provides professional private investigative services across the state of Minnesota, with a primary concentration within the 7 county metro area and expanding across the state as needed.
Gilbertson Investigations, LLC will utilize additional services, if needed, for cases requiring work within other states.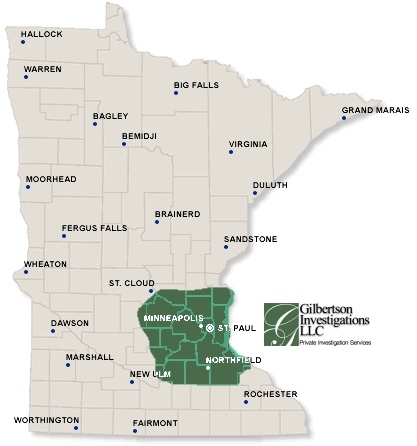 For further information on this and any other related issues, please call Dan Gilbertson at 952.240.8175 or email dan@GilbertsonInvestigations.com.